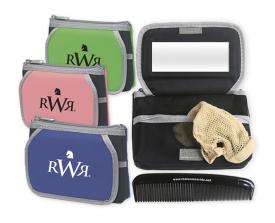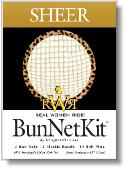 YOUR COLOR IS ALWAYS IN STOCK!
FREE SHIPPING — Domestic Orders Over $15

2–RWR®No Knot Hair Nets
Your Choice of Color

1–RWR®Exercise Bandana
Solid or Pattern

1–RWR®Hair Net Case
Your Choice of Color
RWR® NEW BUN NET KIT!
Great for all Riding Disciplines!
Everything you need in one kit!
Get A Leg Up with RWR® Products!